Performance

&

HotRod Business Magazine
Rings True: Flexible Honing Improves Piston RIng Performance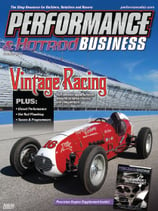 Piston rings are engine parts that seal the combustion chamber and help regulate oil consumption. Without a proper fit between the piston ring and the cylinder bore, compression blow-by and oil leakage can limit engine performance.
For drivers and pit crews in the performance racing industry, piston ring seating and sealing can prove especially problematic. Fortunately, Flex-Hone® tools from Brush Research Manufacturing (BRM) provide the ideal surface finishing solution solution.
As this article from Performance & Hotrod Business magazine explains, BRM even supplies flexible honing tools for engines made of harder materials. Ready to learn more? Complete the form and download the article.